Service Center
Other Services Offered at our Service Center:
Oil Change -

$19.99

Engine Tune-up -

Starting at $49.95

Muffler & Exhaust Service and Repair
Vehicle Heating & Cooling

FREE!

Check Engine Light Diagnostic
Belts & Hoses
Radiators & Engine Cooling System Repairs Colling System Flush -

Starting at $79.95

Battery, Starting & Charging System Repairs
Steering Repair
General Maintenance
Replacing Engine & Transmissions
Extended Warranties are Accepted
HOURS OF OPERATION:
MONDAY - FRIDAY: 9:00AM - 5:00PM
SATURDAYS: 10:00AM - 4:00PM
SUNDAYS: CLOSED
"WE WORK ON ALL MAKES AND MODELS"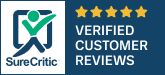 Scheduled maintenance is the most important component to keeping your vehicle in prime condition. Our certified auto repair specialists are here to keep your vehicle in excellent shape. Whether you need a battery, oil change, tune-up, brake repair, transmission service, alignment, tire repair, shock or strut replacement, air conditioning maintenance, engine repair, top of the line alignment or any other service, we are here to assist. We take pride in doing a quality job with quality parts at the best prices possible.
Wheel Alignment:
Front Wheel Alignment: $49.99
Proper Alignment is necessary to have your tires last longer and the longevity of your shocks. Every vehicle should have an alignment done every 6 months, or every 6,000 miles. Bad roads and normal wear from driving can throw your suspension out of alignment over time and cause excessive tire wear and other problems. Four wheel alignments help increase the life of your steering system, suspension and tires. You'll also get better handling and improved gas mileage.
Our Technicians at Automotive Solutions will perform a state-of-the-art computerized alignment using Hunter alignment equipment and make sure your vehicle is driving and handling like it's supposed to.
Brakes Service: Brake Pad Replacement:
Starting at $29.99/Axle
The best way to check for brake problems is by "feeling" the brake pedal. When you're on the road, you can often sense a problem with the brakes through pedal feedback. For example, if the pedal travels too far, feels too hard or soft, or pulses, it could be warning you of worn pads and brake shoes, low fluids, or worn rotors. If you experience any of the following warning signs, you should have your brakes checked as soon as possible: Squealing or grinding, unusually soft or hard pedal feel, clicking noises while braking, or if your car pulls right or left when braking.
From the brake pedal to hydraulic brake fluid, brake master cylinder to power brake booster, drum brakes to disc brakes and electronic anti-lock brake sensors, Our technicians know every part of your brake system inside and out and can perform brake repair on any make and model.
Shocks and Struts Replacement:
Starting at $350.00 for Front Struts, Springs and Mounts
Does your car dip or rock when you go over bumps or drift around corners even at low speeds? If you answered yes, it may be time to replace your vehicle's shocks or struts.
Automotive Solution offers a full line of shocks and struts from Tenneco, the makers of Monroe, the #1 manufacturer of shock absorbers and ride control products. Our Technicians can help diagnose worn shocks and struts, and when needed, replace them quickly so you're back on the road with a smoother, safer, ride.